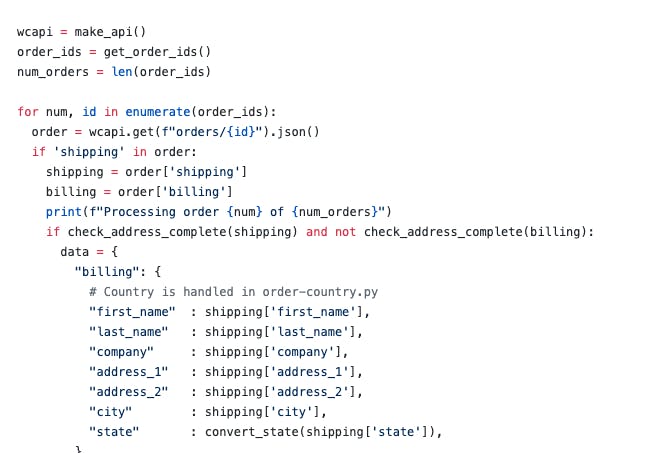 Bulk Edit WooCommerce Orders in Python
Python, Shell
After importing orders from an old eCommerce provider to WooCommerce, my client found that not all billing address information was copied over.
It's vital we have that information since we want to be able to analyze orders by geographic location.
To solve this problem I wrote a couple of Python scripts to normalize address data into the proper WooCommerce format, copy shipping address information into billing address, and then re-upload the edited orders into WooCommerce.