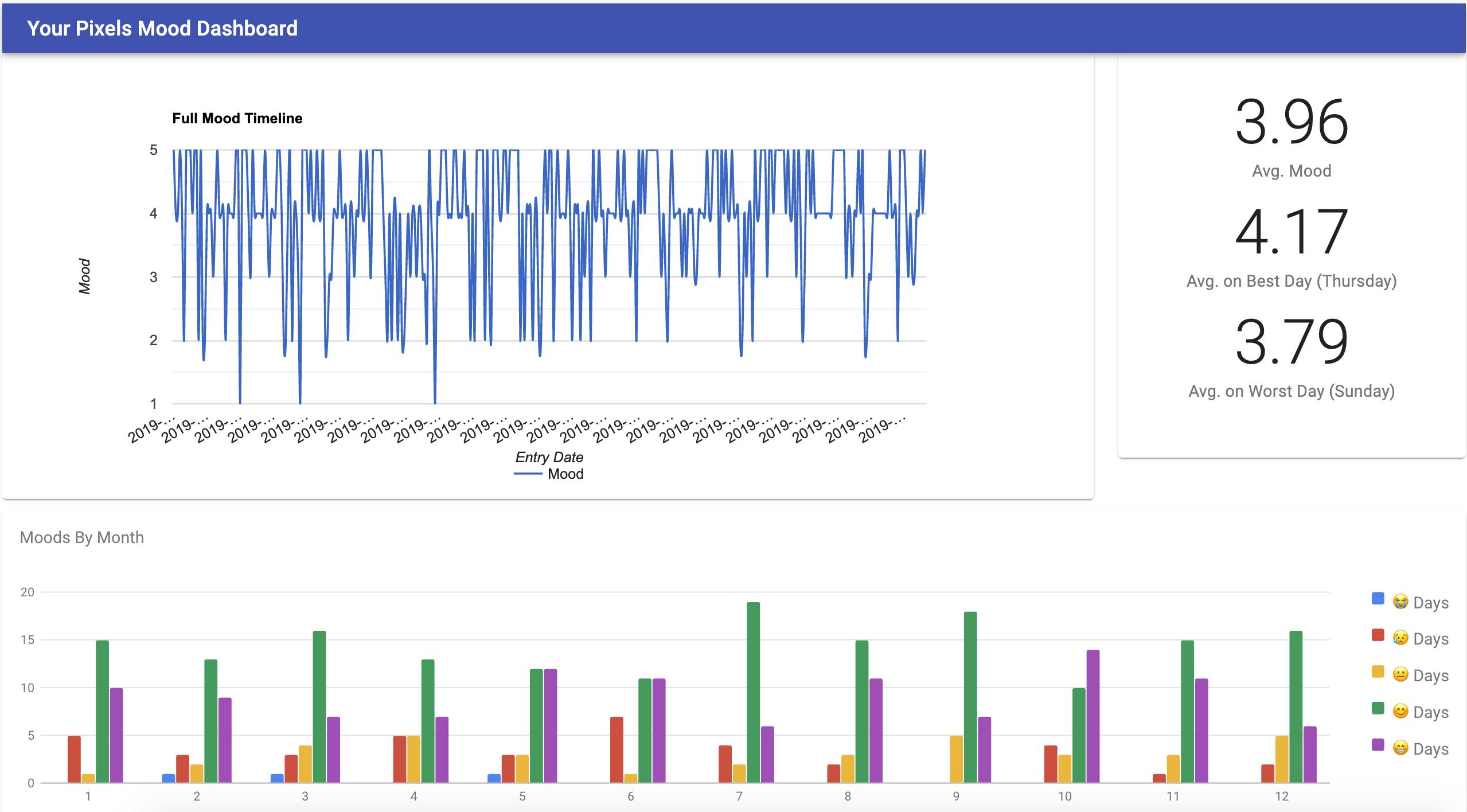 Mood Tracker Dashboard for Pixels
React, Gatsby, JavaScript
I've been using the Pixels app to track my moods every day, and wanted a simple solution to draw more insights from the data.
This is a work in process to be able to visualize my own mood data, but I also made it accessible to others who use the Pixels app. All you have to do is export your data in JSON format and you can run this project to see your own mood visualized!