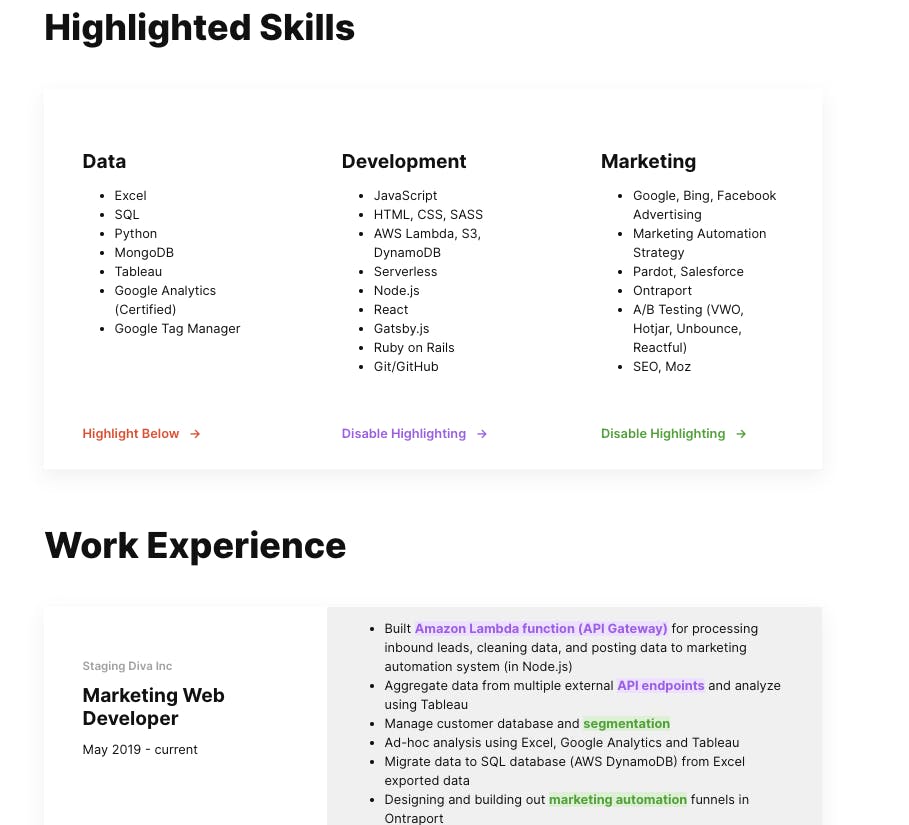 Gatsby and Prismic Resume Website
React, Gatsby, JavaScript, Emotion, Prismic CMS
The resume site you're now on was built based on the Gatsby Prist starter, but customized with new content types and features.
The starter came with the blog and project pages, and I added a dynamic resume content type. I also added the functionality for highlighting resume content based on custom skills labels, which are user-defined in the Prismic CMS.
Throughout the site, styling is defined using Emotion styled components (CSS-in-JS).